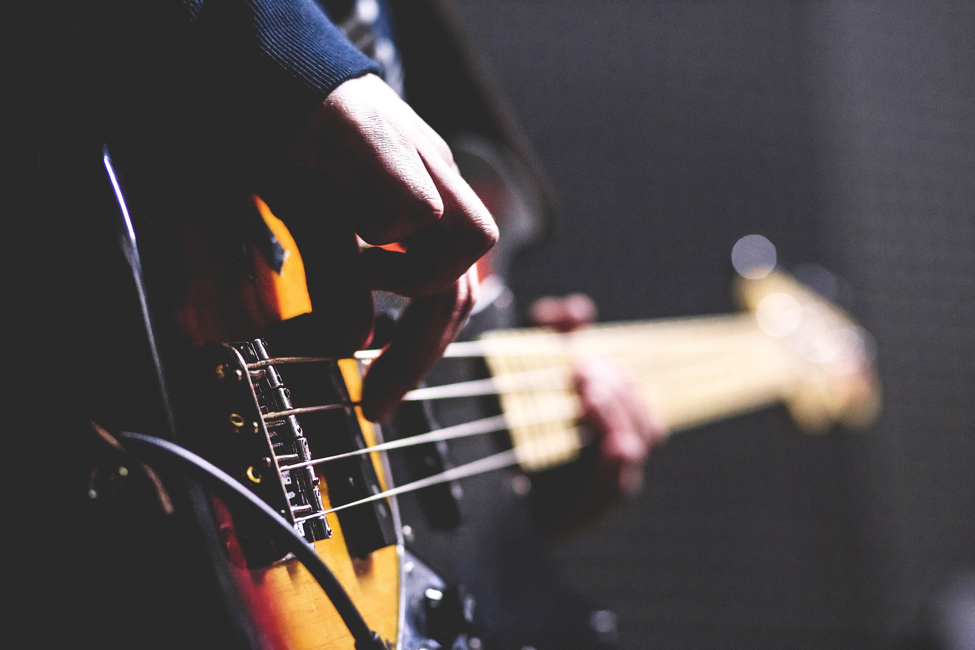 Article by Julie Morris
Photo by Pixabay
When was the last time you learned something new (and no, finally mastering the Snapchat filters doesn't count). Once your school days are behind you, the opportunities to learn something new are no longer at your fingertips, which means you have to go about it yourself. Perhaps you've always wanted to learn a new instrument, try a new sport, or give crafting a go. This all sounds like a good idea until it hits you that learning and exploring costs money, and as you have now realized, money doesn't grow on trees. While it's true that some hobbies and activities can be pricey, there are a few you can try without breaking the bank. 
Become a Musician
Perhaps you were at your favorite coffee shop listening to a live guitarist and thought how cool it would be to strum along. Maybe you enjoy writing songs and want to be able to bring your music to fruition. Whatever the reason, learning to play an instrument can be a budget-friendly activity to explore. To keep costs down, pick a widely used instrument like the guitar, saxophone, or drums. You're likely to find deals on new or used instruments at a local music store, where you can also keep an eye out for discounts on equipment and lessons. Plus, you're bound to find plenty of free tutorials online. You can't put on a price on the benefits you'll receive though – think increased memory capacity, concentration, hand-eye coordination, and stress relief. Maybe you can even use it to fulfill your lifelong dream of joining or starting a band. 
Become an Athlete
Becoming an Olympic athlete might not be in the cards for you at the moment, but learning a new sport certainly can be. It could also open the doors for some interesting opportunities down the road, whether it be going pro, joining a league, or coaching a league of your own. In addition, you can enjoy other health benefits such as a healthy heart, lower cholesterol, weight management, lower blood pressure, and a boost to your self-esteem. 
Before you start adding up the costs of sports equipment in your head, consider the fact that many stores offer savings to bring costs back down. For example, Dick's Sporting Goods offers 1.5 percent cash back on purchases and online promo codes. Plus, many hobbies are budget-friendly, requiring only an initial investment in gear and/or equipment, such as walking, swimming, golfing, and tennis. If lessons are required, remember that they don't have to cost you a ton, especially when you consider the fact that Olympic medalist Julius Yego learned to throw a javelin by watching YouTube videos and practicing the techniques he observed at the gym. You can also join free sports leagues in your area via sites such as MeetUp, where you can pick up some pointers and tips and enjoy the camaraderie. 
Become a Crafter
Contrary to popular belief, arts and crafts aren't just for kids. In fact, adults can gain a lot of benefits by getting a little crafty. For starters, focusing on a fun artistic task like painting, knitting, woodworking, pottery, or scrapbooking is a quick way to clear your mind, de-stress, and boost your mood. You can use your creative juices to celebrate a happy milestone, express your frustrations, or work through a bad day. As you dabble in the arts, you may see improvements in hand-eye coordination, dexterity, and focus. 
If you don't have art supplies on hand, don't let your wallet tremble just yet. Craft stores like Hobby Lobby and Joann often run sales both online and in-store, so take advantage of any discounts and coupons you come across and stock up. Not sure what project to tackle first? Check out this list of 52 arts and crafts projects to gain some inspiration. 
Learning a new hobby or skill doesn't have to cost you an arm and a leg. In fact, there are many hobbies that are both budget-friendly and fun. Music, sports, and art are just three of the many fun areas you can explore.