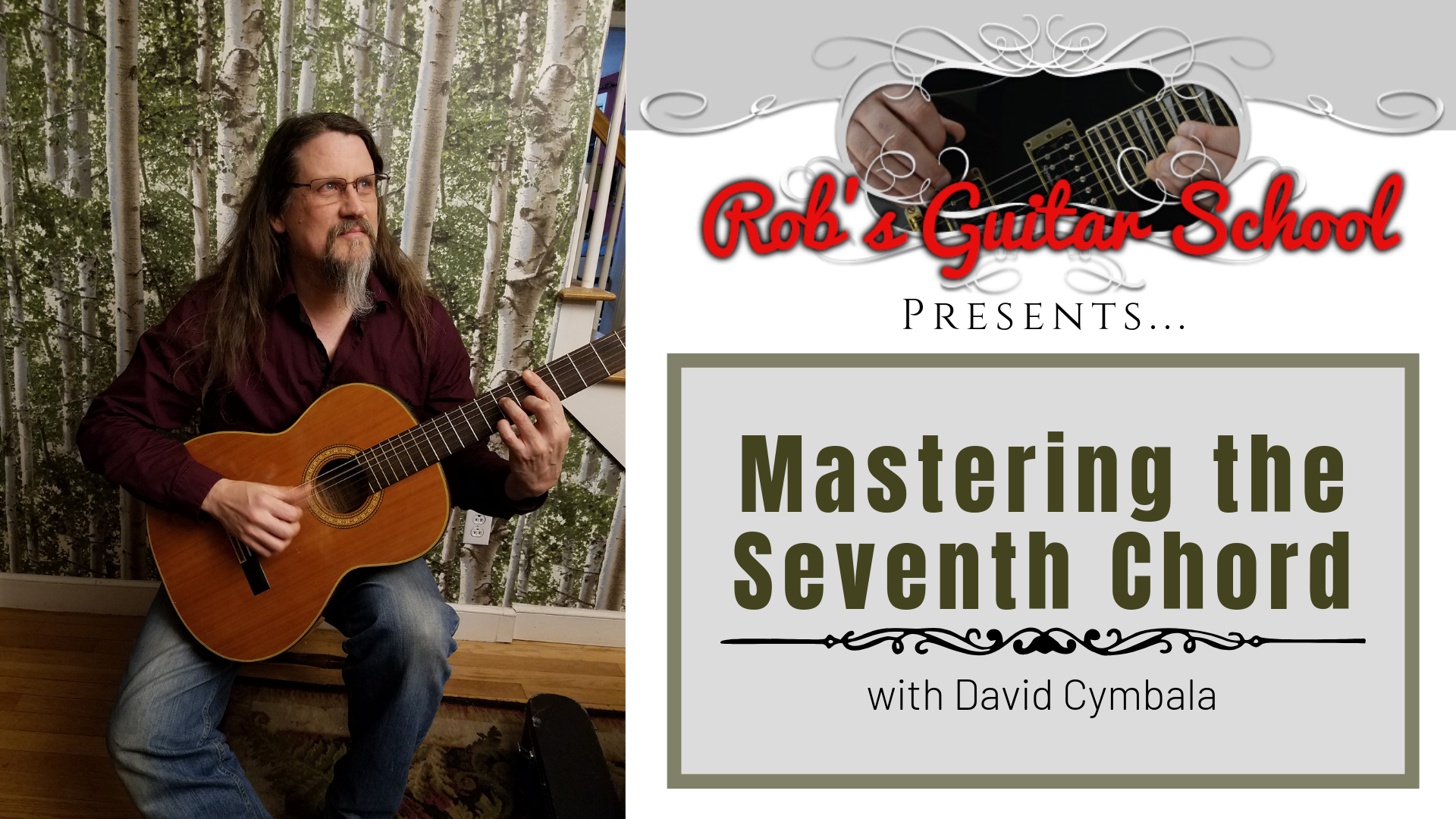 Taught by: David Cymbala 
When: Sat, 3/16, 2:00-4:00pm 
Who: Ages 13+ 
Where: RGS Newton (48 Chandler Pl, Newton Upper Falls, MA) 
Tickets: $40 in advance | $50 at the door (if not full) 
Max: 8 people 
About this workshop: 
Have you ever opened a "fake book" and felt overwhelmed by jazz chord notation or had difficulty figuring out which form of the chord to play? Or do you just want to be more comfortable with the many voicings for 7th chords and other chords that build on them? If so, then this workshop will map out the territory and show you the way ahead. 
This workshop will provide the aspiring guitarist with helpful tools to visualize the fretboard relationships that form 7th, 9th, 13th, and diminished chords. Fretboard diagrams for families of movable chords will be provided in handouts, along with exercises to enhance selection of voicings when playing. We'll learn tunes full of 7th chords and practice soloing on top of them to get comfortable with that jazz chord sound. Knowledge of the circle of fifths and some knowledge of bar chords will be helpful. Please bring your own guitar. 
Registration will be open until noon on Friday, 3/15/19. Please be sure to register and pay in advance in order to secure your spot. If you do not register in advance and show up day-of we cannot guarantee there will be room. If you arrive without registering in advance and we do not have room, we will extend to you a $10 credit towards a future workshop. 
About Instructor David Cymbala: 
David has been playing guitar for the last 40 years. He has developed his own unique style, which is heavily influenced by Brazilian jazz. He has broad interests in many different kinds of music and also plays piano, mandolin, and percussion. David has been composing and recording since the early 90's, with more than 50 compositions to date. 
We hope you can make it!