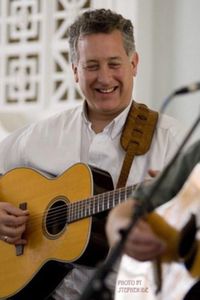 Special Guitar Clinic!
We are very pleased to announce a special guitar clinic on
Saturday, February 21st at noon. 
We are blessed to be able to have
Seth Connelly
come down to our school for an hour of Q&A.  Seth is an incredible guitarist (and singer too!) and plays guitar for the
Salty Dawgs
and the Seeing Eye Boys and Girl.  He also runs
Humming Lake Studio
where he has recorded over 45 artists.
Check out this excerpt of Seth's wonderful playing
in his performance of "
If I Only Had a Brain
 " from the Wizard of Oz.  The guitar work is fantastic, especially for those of you who are acoustic guitarists and lovers of jazz
.
We are truly blessed to have Seth come down to the school and share some of his time with us.  Please, please, please come on down and pick Seth's brain on
Saturday, February 21st at noon!