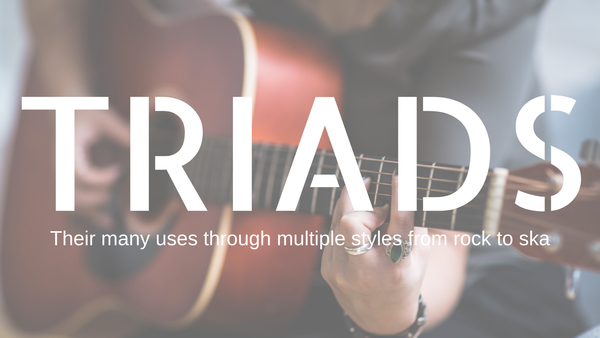 Taught by: Gary Backstrom 
When: Sat, 2/23 @ 2:00-4:00pm 
Who: Ages 13+ 
Where: RGS, Newton (48 Chandler Pl, Newton Upper Falls) 
$50 in advance | $60 at the door (if spots available) 
Min 3 people | Max 8 people 
Register here: https://goo.gl/forms/6g2XHkJnyZGZXsFX2
About this workshop: 
Come explore the world of triads on your guitar and see how they are used across many styles of music from Rock to Reggae to Funk and ska. See how you can learn to build leads as well as enhance your rhythm playing by looking at how triads are used by such artist as Pink Floyd, Bob Marley, Rolling Stones, Led Zeppelin, The Beatles and many more musical greats. 
All participants will need to supply their own guitars. However we will have amps for you to use. 
About instructor Gary Backstrom: 
Gary Backstrom is a prominent Boston area guitarist who has been teaching and performing for over 30 years. He is a sought after solo guitarist entertaining audiences all over New England and New York alone and with various other celebrated musicians in the area. Gary has performed with bands such as The Allman Brothers, The Spin Doctors and Blues Traveler. For more information on Gary and his band, check out his website at www.garybackstrom.com. 
Registration and payment in advance are required in order to reserve your spot. At-the-door sign-ups are on a first-come, first-serve basis and spots may not be available.
Register here: https://goo.gl/forms/6g2XHkJnyZGZXsFX2